Recently i bought the spin-off
Babylon 5
series,
Crusade
. I remember the critics when they said the worst about it. The series ended after only 13 episodes! Too bad ... imho it is a great series with much potential. The time i write this i have watched only 7 out of 13 and i feel that it could become very interesting, if
"they"
let it evolve.
Nevertheless, the series is fun to see even now, full of
Babylon 5
universe and
JMS
style. Do not listen to the crowd, watch it, worths your time**.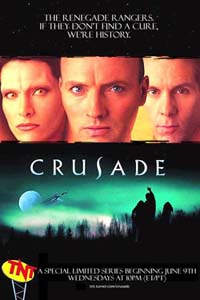 **I have to note that i'm a
HUGE
Babylon 5 fan. I own all the seasons, the movies and Crusade of course. :)